Many people can only dream about it…
Replace their day job and make a full-time income online.
If you are one of them, you are here definitely in the right place because I'm going to show you 2 great platforms that enable you to make at least $2000-$4000 per month.
But that's not it.
They claim you should reach it within 90 days and present it as a challenge!
Well, let's find out more about these programs.
This is what you can expect in this blog post:
The Best Ways To Make A Full-Time Income Online In 90 Days
There are thousands of ways to make a full-time income online. But I can't cover them all.
That's why I only focus on 2 boot camps that are specifically designed to help you earn enough money to quit your job in 90 days.
I'm not saying that everyone who's starting this challenge will achieve it because I simply can't.
What I do want to mention is that others have managed to accomplish the goal, so nothing is impossible as long as you put in the hard work.

I mean, I suddenly remember two quotes which say:
"Entrepreneurship is living a few years of your life like most people won't, so that you can spend the rest of your life like most people can't." – Anonymous
And…
"If you are willing to do only what's easy, life will be hard. But if you're willing to do what's hard, life will be easy." – T. Harv Eker
Love it right?
It all comes down to make your hours and grind to become successful, but alright.
A great way to make an extra income or even replace your day job is to master affiliate marketing.
Affiliate marketing is simply earning a commission by just promoting other people's products or services.
In this article, I'm going to show you why you should focus on affiliate marketing and how you are able to make money online in 3 months following these two programs.
Let's start with the first one.
Builderall | 90 Day Challenge

Name: 90 Day Challenge Training
Website: www.90daychallenge.top
Cost: 100% FREE For 7 Days (Click here to learn more)
Who is it for: Beginners to advanced online entrepreneurs
My rating: 8.5/10.
What Is Builderall And What Is This 90 Day Challenge?
Builderall is an all in one digital marketing tool that allows you to create websites, build sales funnels, host webinars, use a Facebook chatbot, use heatmaps for your websites, analyze the on-page SEO stats of websites and much more.
As I said, it's a business-in-the-box tool that comes in handy for every online entrepreneur or digital marketer.
I wrote an in-depth review of Builderall and all its features and possibilities, so I'm not going to repeat myself over here.
What I do want to mention is that Builderall is a relatively new player in the game and aims to conquer the digital marketing world.
That's going to be interesting because it is a very competitive field.
Anyway…
Every growing company needs great marketing to get eyeballs of the mass. Instead of spending millions on advertising, Builderall flips the script and completely focuses on referrals and affiliate marketing.
This allows Builderall to offer amazing affiliate commissions to their affiliates.
What numbers am I exactly talking about?
Successfully promoting Builderall results in 100% commission on the initial sale, 30% monthly recurring plus 30% recurring if your leads manage to successfully promote Builderall as well. And there it stops.
This means that only 30 leads will result in a full-time income.
Mind-blowing right?
But all right, let's continue explaining the 90-day challenge.
So Builderall recently put together a free training in which their top affiliates share their best tips and tricks to get leads and thus showing you multiple ways to earn money.
Even better, following this training and taking the right action will not only produce 'some money' but will replace your day job.
The headline says:
"Free Training Reveals: A 90 Day Challenge to Making $2,000 – $4,000 per Month Online"

The message on that page is clear:
When you work smart and leverage social media and the internet, in general, achieving these numbers is 100% doable.
How Does The 90 Day Challenge Work?
Once you've opted-in, you have immediate access to the training.
At the time of writing, Builderall only made the beginner and intermediate training available. The advanced and super affiliate training will be coming soon.
As usual, the beginner training entails the basics of affiliate marketing and working with Builderall, but still, there were a few videos that explained valuable tips I haven't heard of.

The basic training contains 15 lessons in total and teaches you exactly how to start promoting, not only Builderall but other affiliate products as well.
Beginner Training Section 
Lesson #1: How it Works
Lesson #2 What NOT to Do Why Most Fail
Lesson #3 Search vs Social The 2 Ways to Promote
Lesson #4 How to Navigate & Get Your Links
Lesson #5 3 Ways to Get Your First Sale
Lesson #6 Facebook Attracting People from Groups
Lesson #7 Facebook Using Profile for Traffic
Lesson #8 YT Why We Use Youtube
Lesson #9 YT Keyword Research for Videos IMPORTANT
Lesson #10 YT Creating the Video and Structure to Follow
Lesson #11 YT Ranking Factors & the Algorithm
Lesson #12 YT Thumbnails for Videos
Lesson #13 YT Uploading and SEO for Video
Lesson #14 Quora Overview and Setting Up Account
Lesson #15 Quora Getting Traffic
The intermediate training contains 15 lessons as well and you can expect an average video duration of 12-15 minutes per video. So the training is pretty in-depth and worthwhile.
Builderall Business: Commission + FREE Car
I briefly mentioned the commission structure of Builderall.
Builderall offers 3 plans.
Web Presence, Digital Marketing, and Builderall Business.

As you might notice the pricing is fairly affordable.
Remember that you can pretty much start a business with using only this tool.
But all right.
You'll earn:
100% commission immediately
plus 30% recurring;
plus 30% recurring if your lead successfully manages to promote Builderall to someone else.
So let's do some math here.

In a time span of a year, you are able to sell 45 licenses in one year.
This is less than one a week.
And let's say that of these people (your leads) 80% converts and upgrades to the Builderall Business plan.
This will result in 36 individuals working as an affiliate.
And if each affiliate will make 5 sales your monthly income would be over $3000 per month.
Don't forget the $2245.50 immediate earnings, which is a nice bonus as well.
What I like about affiliate marketing is that you can make an unlimited amount of money as long as you work hard and smart.
Your commissions are easily scalable, there is no limit to the size of your income.
Because your commissions are gonna be monthly recurring, your takeaway will stack and increase every single month, as long as you keep handing out free trials.
Let's take a look at another example.

Promoting Builderall to 100 people in a year, which is 1 person in 3-4 days, and all of them decide to become an affiliate, will result in almost $9000 recurring and $5000 immediate earnings.
This is a six-figure income for just promoting one product!
And of course, every affiliate needs to make at least 5 sales.
But that isn't going to be the main problem, because you just send them over to the free training.
Then it's up to the experts of Builderall who will teach that person all the fundamentals of promoting affiliate products.
However, a great strategy to make sales is to use bonuses and that way you incentivize your leads to sign up through your affiliate link.
I created over $3k worth of bonuses you could easily share with your new leads.
In case you want to leverage my bonuses to giveaway and get an exclusive training, you can easily get it here.
What About The Builderall Free Car?
Besides the money, there's another benefit of having 100+ affiliates.
Once you reach at least 100 sales, Builderall will be paying you $500 per month to cover the lease costs of your car.
Can you imagine driving a car for free?

But when you are really good at promoting Builderall and manage to make 200 sales, it even gets better.
Builderall will reward you with, not even $500, but an extra $1000 per month to drive your dream car.
I understand that not everyone is a car enthusiast and that's why are free to keep the money and increase your monthly earnings.
If you ask me, I would go for an Audi A7 or a Porsche Panamera. Those cars are simply amazing.
How Is The Support?
There was one moment I had a question about a funnel and within a couple of days, I received a well-structured response.
Regarding the 90 days challenge, Builderall stimulates you to ask questions to their experts if something is unclear.
In addition to that, you can join their private Facebook groups (30000+ members combined) in which you can share the problems you encounter or help others if you know the answer to a specific question.
The members are diversified. The groups contain beginning affiliate marketers, but also really experienced people that made millions online.
What I like about Builderall is that it's quite down to earth. No one is really bragging or something like that. Everybody genuinely tries to help each other.
And the owners of Builderall often show their faces in the groups as well!
Pros And Cons Of Builderall 90 Days Challenge
Pros
Easy to start (one click, no credit card)
In-depth training for beginners and advanced affiliate marketers
Amazing commissions (partly due to the tier 2 commission structure)
Fast payouts with Paypal
Great opportunity to network
Access to dozens of tools to improve your digital business
Free Car Bonus ($500 or $1000 per month extra)
Opportunity to make a full-time income in 90 days
Cons
I don't like their integrated email marketing service, Mailingboss. I use Getresponse instead.
Some pages need to get proofread by a native English speaker (A couple of minor errors, but they are working on it I heard).
Do I Recommend The Builderall 90 Day Challenge?
Builderall is a great digital marketing platform, especially beginners can learn a ton.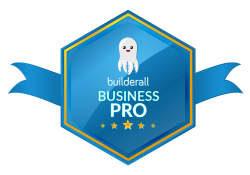 The high commission payout also attracts lots of experienced affiliate marketers. Since Builderall is quite new to the English speaking digital marketing world is there a lot of potentials to become successful quickly.
But only if you are willing to work hard and smart.
The 90-day challenge free training can easily be sold separately for $500-$1000.
If you combine that with all the tools you get access to, I would definitely give this a shot.
Builderall allows you to create a free account with just one click. You only need to enter a username, password and email address and you can start. There isn't even a credit card required. After 7 days you can decide if you want to keep using Builderall or not.
The features Builderall provides are useful and interesting as well. However, as I mentioned before I'm not a big fan of their built-in autoresponder, but that's just personal I guess.
ClickFunnels | 100 Day Challenge (Affiliate Bootcamp)

Name: ClickFunnels 100 Day Affiliate Bootcamp
Website: affiliatebootcamp.com
Cost: 100% Free (click here to join)
Who is it for: Beginners and intermediate
My rating: 9/10
What Is The Affiliate Bootcamp 100 Day Challenge?
The owner of ClickFunnels, Russell Brunson, always comes with innovative ideas.
One of these ideas is the Affiliate Bootcamp.
The underlying thought is that you are going to get drilled for 100 days to learn affiliate marketing and take action which will replace your full-time job salary (about $33000 per year in the US) in that exact time span.
Russell claims that it is possible to make $4000 a month after 3 months by following all the steps that are shown in these step-by-step training series.
But that's not it…
Similar to Builderall you are able to get a free car if you reach 100 sales. $500 extra every single month in your pocket.
And of course, when you are a super affiliate and bring in 200 leads in total, you'll receive $1000 per month recurring to cover your monthly car costs.
I still can't believe it, but I do know that some people actually drive a car that's funded by ClickFunnels.
Are you curious what you can expect? He explains it below in this brief, but easy to digest video.
Have seen the part that starts at 8:40?
Looks cool right?
That's why I like ClickFunnels. It doesn't matter when someone buys a product you will get the commission if they have visited a ClickFunnels product page through your link, even if it is months ago.
Before I'm going to dig deeper into the Affiliate Bootcamp, I'll tell you a bit more about ClickFunnels.
What Is ClickFunnels?
In a nutshell…
ClickFunnels is a digital marketing software company that enables online entrepreneurs to increase their sales by building highly optimized funnels.

The image above is a simplified view of the product sales funnel process.
Russell noticed that having websites for business owners still is important, but most of these websites aren't optimized properly to make sales.
A sales funnel would change this and would convert visitors into leads and leads into customers more effectively.
The reason why ClickFunnels is a success is due to the fact they made building sales funnels easy, even if you have no technical skills at all, you are able to create one.
Drag and drop in combination with easy to follow tutorials = gold.
ClickFunnels can be used to sell both physical products like sports gear, home and garden products, electronics, clothes, and digital products like online courses, ebooks, software and much more.
A funny fact is that the website of ClickFunnels is built with their own software.
You can take a look and see how it looks like here, as long as you come back to read the rest of the article…
After you have used ClickFunnels for a while you notice that it's not only about the software.
Russell Brunson made sure that you can not only build a sales funnel but also made sure you gain marketing skills to promote and drive tons of traffic to it and eventually make sales.
You can think of books, ebooks, webinars, and courses.
A great example of the latter is the Affiliate Bootcamp.
How Does The Affiliate Bootcamp Work?
Once you join the free 100 Day Affiliate Bootcamp, you can start right away.

There are 4 steps you need to do in order to embark on a successful online business journey:
Sign up for a Clickfunnels Affiliate Account and create your affiliate links.
Share this funnel and get a FREE email sequence written by a professional copywriter to use in your funnel!
Check your email every day and make sure all the emails are going into your inbox so you can get the most out of the training.
Watch the 'Day #1 video' that gives you an overview of what you can expect the upcoming 3 months.
If you've finished the last step, you experienced what kind of videos Russell put together.
The videos are really in-depth and high quality (the training is worth over $997). All together they form the exact blueprint that made many people a 6- and 7-figure income.
Let me show you what is covered:
Day #1 – ABC OVERVIEW
Day #2 – YOUR FOLLOW-UP FUNNEL
Day #3 – FUNNEL BAIT
Day #4 – THE DREAM 100
Day #5 – TODAY WE START TRAFFIC
Day #6 – FINDING YOUR DREAM CUSTOMERS
Day #7 – OVER THE SHOULDER
Day #8 – OUR BIG SECRET
Day #9 – THE PODCAST TRICK
Day #10 – THE YOUTUBE HACK
Day #11 – THE SHARE FUNNEL SECRET
Day #12 – NINJA TRAFFIC BONUS
Day #13 – THE NEXT 88 DAYS
I hear you thinking…
"But I thought I would get 100 days of training"
The fact is, you don't need that.
In these 13 days, you'll learn everything you need to become successful; it's the foundation. The other 87 days simply comes down to taking action and implement the theory.
And if you think about it, it would be crazy to overwhelm you with that much information 100 days straight.
By the way, you don't need to work 8+ hours a day on building your business. Russell Brunson is convinced that spending at least 1 hour a day giving away a 14-day free trial and other free products (for example a free Marketing Secrets ebook or a successful webinar) would be enough to reach your goal.
And just like the 90-day training of Builderall, you'll learn not only how to promote Clickfunnels, but dozens of tips on how to do affiliate marketing in general.
The Commission Structure Of ClickFunnels
ClickFunnels offers one of the most lucrative commissions of SaaS (Software as a service) products.
For every person that makes a purchase, you'll receive a 40% commission.
Promoting ClickFunnels could become quite profitable because they also sell some $997+ products, which would net in $398,8 for just one referral.

Most of the affiliates make their money by giving away the high converting 14-day free trial of ClickFunnels.
After this time period, the lead has to pay $97 or $297 per month in order to keep using the software.
A simple calculation results in $38,8 and $118,8 monthly earnings. That's why you could make a full-time income by promoting ClickFunnels to 100 people (an epic challenge, isn't it?).
One referral per day for 100 days.
That's some serious passive income from just one person!
But as mentioned earlier, there are more products send traffic to.
I'm going to list these here for you:

You'll receive $1.00 per sale promoting this free book and ClickFunnels will upsell the customer and also pays you for these sales if you manage to do this successfully. This applies to every product though.
The Black Box – commission: $14.80
3 Funnel Bundle – commission: $14.80
Traffic Secrets – commission: $118.80
Audio book + Bonuses – commissions: $18.80
Traffic Secrets – commissions: $118,80
Funnel Builder Secrets – commissions: $798,8
You'll receive $1.00 per sale promoting this free book. Upsells:
Blackbox Book Bundle – commission: $14.80
Storytelling Secrets – commission: $14,80
Audio book – commission: $18,80
Expert Evolution – commission: $78,80
Funnel Builder Secrets – commission: $798.80
You'll receive $1.00 per sale promoting this free book.
Instant Traffic Hacks – commission: $78.70
Perfect Webinar Secrets – commission: $118.80

You'll receive $1.00 per sale promoting this free book. Upsells:
The Black Box – commission: $14.80
Funnel Immersion – commission: $118.80
Funnel Builder Secrets – commission: $798.80
You'll earn $198.80 commission
You'll earn $138,60 commission. Upsells:
FunnelU Monthly – commission: $26.80 per month
Funnel Immersion – commission: $118.80
Perfect Webinar Slides (PPT & Keynote) – commissions: $18.80
Perfect Webinar Secrets Training – commissions $118.80

501 Software Ideas Generator – commissions: $6.80
Software Secrets Book – commissions: $10.80
Software Secrets Course – commissions: $798.80
Enough options to choose from right?
In the Affiliate Bootcamp, you'll learn exactly how to promote it.
ClickFunnels also offers a tier 2 commission of 5%, which means that you'll earn 5% of the purchase if the person you introduced became an affiliate and made a sale.
So if that individual successfully promoted a $997 product, you'll generate $49,85.
Easy money, right?
What Is The ClickFunnels Sticky Cookie?
I briefly mentioned it, but the reason why I love ClickFunnels is due to their sticky cookie.
This means that if a person went to a random sales page of ClickFunnels through your link, you still earn a commission if the person purchases a product, regardless of the time span.
For example, John clicks on your link and heads over to the 14-day free trial page. John decides to not take action and continues browsing the internet.
But then a couple of months later, John returns to a ClickFunnels sales page and eventually do gets the free trial.
In that scenario, you still have earned a commission if John stays a member of ClickFunnels.
To help you increase your conversion rate, Russell Brunson created free products for you to promote.
I mean, people prefer free products, so when you send them to ClickFunnels the sticky cookie is applied and all you need to do is wait until that person returns and buys.
Giving away a free ebook, for example, is a great way to get the sticky cookie applied.
What About The ClickFunnels Dream Car?
Similar to Builderall, after 100 sales (active members) Clickfunnels covers your car lease costs.
Receive $500 paychecks every single month to drive your favorite car.
If you became a super affiliate and made 200 sales you can expect $1000 per month!
In case you want to know more about this amazing bonus or just check out real people that own a ClickFunnels Dream Car, click here.
Is The Support On Point?
It sure it!
Russell Brunson knows that having a good relationship with his customers and affiliates is a key factor of his success. So he definitely emphasizes great support.
Of course, you can always contact their support team if you need a problem, but it's the community that will help you out most of the time.
The private ClickFunnels Affiliate Facebook Group (ClickFunnels Avengers) consists of over 50.000 members and is growing every day.
In other words, thousands of active members to ask questions to whether it is about building sales funnels or improving your affiliate skills.
It is a great place to connect with like-minded people and learn from experts.
Pros And Cons Of The Affiliate Bootcamp
Pros
High commissions
Sticky cookies will highly increase your chances of making sales
Giving away free stuff can make you money
Helpful support and a huge active Facebook group
In-depth step-by-step training videos
Super beginner-friendly
Potential to achieve amazing results in 100 days
Free Car Bonus ($500 or $1000 per month extra)
Cons
The amount of information could feel a bit overwhelmed if you are completely new. However, you could complete the training at your own pace.
Do I Recommend The Affiliate Bootcamp 100 Day Challenge?
In short: YES!
The Affiliate Bootcamp is a great course offered for free for basically everyone, whether you are a beginner or have some years of experience with affiliate marketing.
Russell Brunson teaches you the exact blueprint to make money online which has the potential to replace, at some point, your full-time job.
The videos are easy to follow, maybe because I'm experienced, but still, the content is easy to digest for complete beginners.
In addition to that, it is also 100% FREE to start, so you have nothing to lose and everything to gain.
Thousands of other people are doing this Bootcamp right now, so it is easy to connect with fellow dream chasers and even model their successes.
I would say, give this opportunity a shot and see if you like it. Again you have nothing to lose, so why not?
Conclusion
So which training should you follow?
Well, obviously both have their benefits and shortcomings.
Builderall is meant for digital entrepreneurs that want to do more than just building websites and sales funnels. It is a complete business-in-the-box.
By joining the Builderall 90 Day Challenge you also get access to numerous tools that help you increase your online business sales and become a better digital marketer.
The Affiliate Bootcamp on the hand teaches you the fundamentals of affiliate marketing and it's 100% free to start. There's no trial involved.
Both programs will educate you a ton.
But don't forget…
You still have to put in the work, if you procrastinate nothing will happen.
If you are looking for a new 4-Day Training that I've put together and teaches you how to make a full time income online by selling other people's products, check this out.

If you ask me, I would say: "why not try both and see which one you like most?"
But, whichever you choose, make sure to go 100% for it, before you switch.
At the end of the day, it's completely up to you which one you start with.
Now Over To You
I'm wondering…
Which training do you think will suit you best to achieve a full-time income online?
The Builderall 90 Day Challenge or the ClickFunnels 100 Day Affiliate Bootcamp?
Let me know below!
Summary

Article Name
How To Make A Full-Time Income Online In 90 Days (Challenge)
Description
Are you looking for a way to make a full time income online in 90 days? It's possible.
Author